Batumi (Georgia)
BEST WESTERN PREMIER BATUMI INTRODUCES ITSELF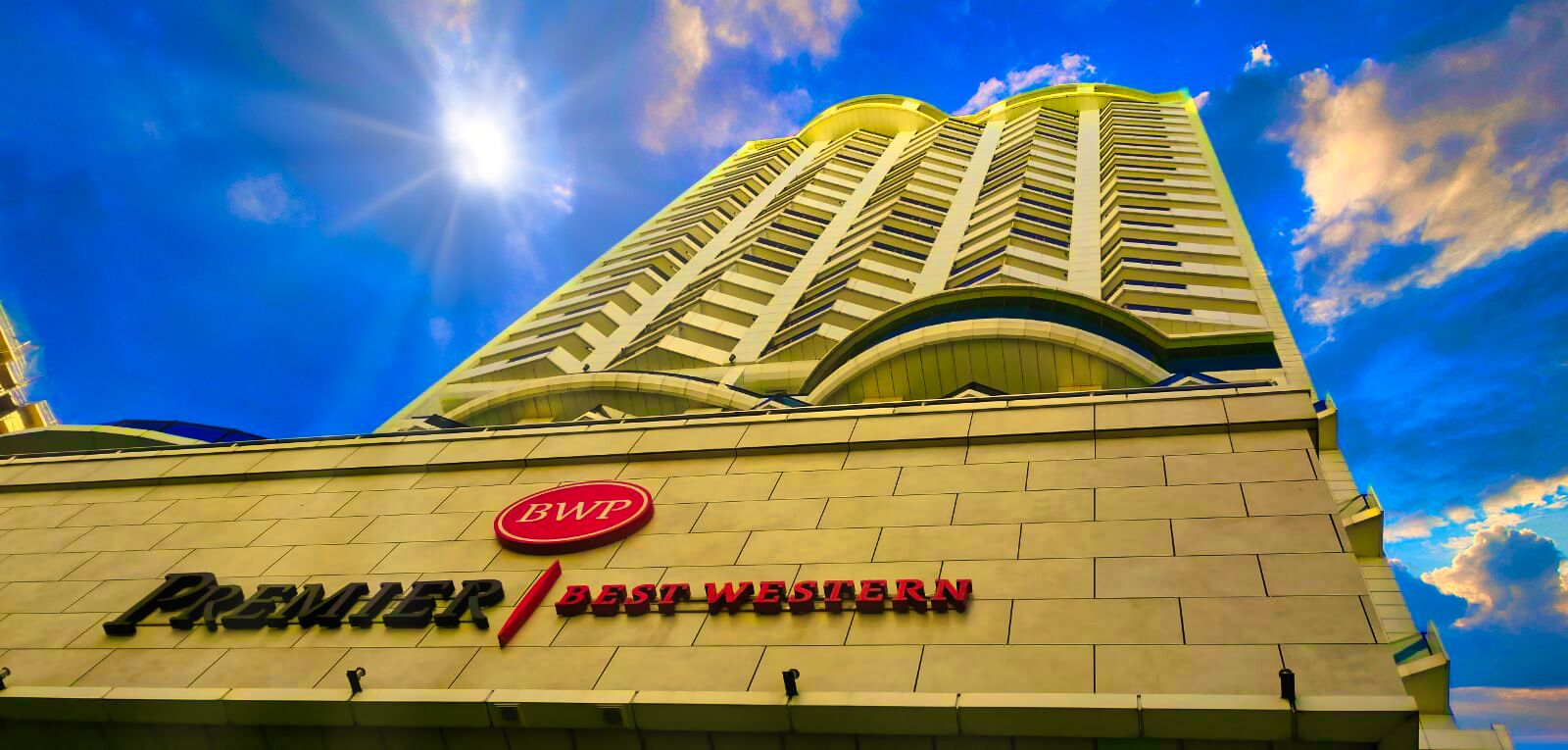 Some data about one of the leading hotels in Batumi. The modern and well-equipped Best Western Premier Batumi increasingly features individually decorated rooms, all equipped with large balconies. Almost all of them offer a fantastic panoramic view of the city or the mountain landscapes or even the beautiful coastline, making it virtually a perfect business or beach hotel.
HAVE FIRST A LOOK AT GEORGIA IN THE SOUTHERN CAUCASUS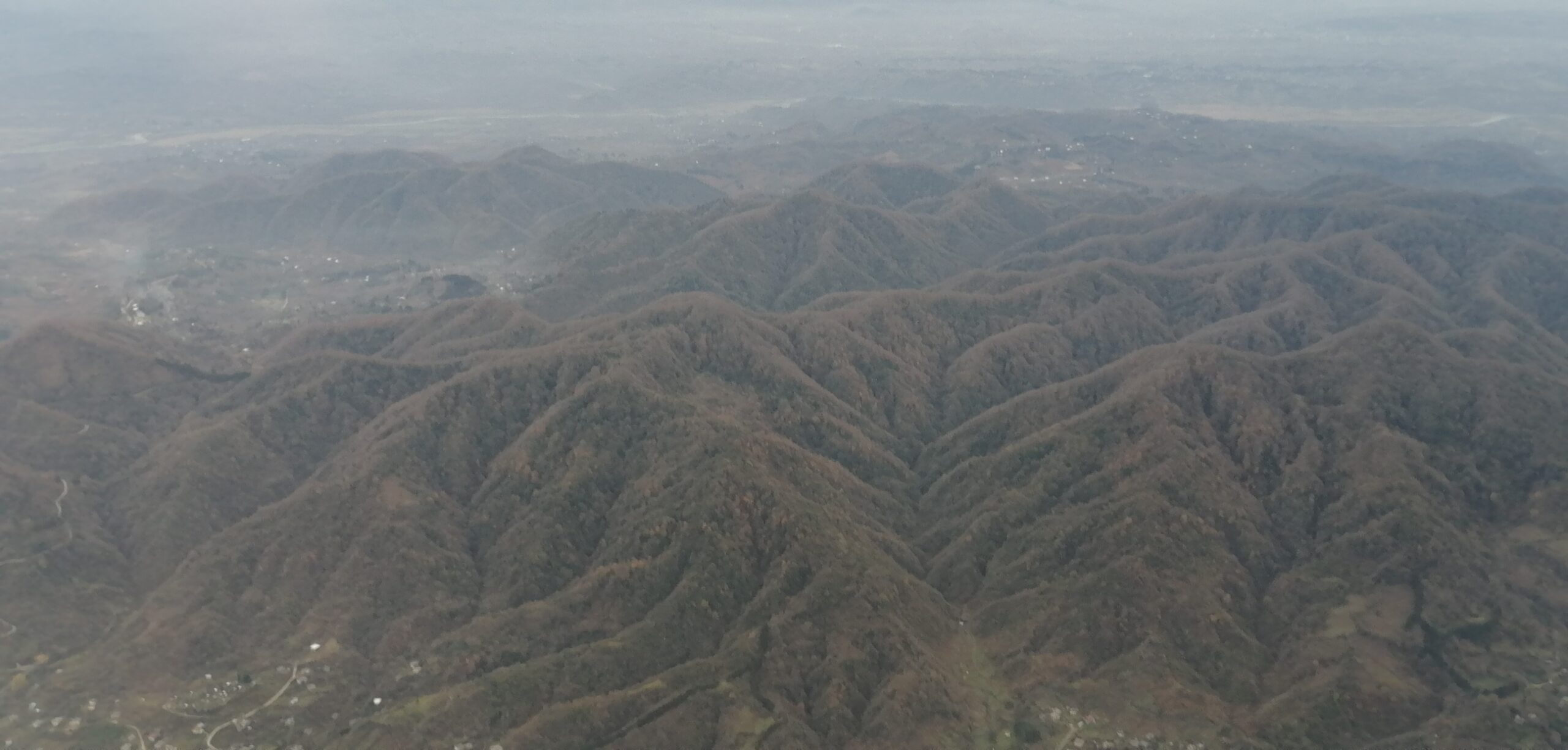 The Caucasus is an exciting region in the Near East and has extremely much to offer. Three mountains of the 'Great Caucasus' alone are at least 5000m high, the Black Sea coast of Georgia has 13 seaside resorts and (mostly) a temperate Mediterranean climate even in winter by the sea. In the first weeks of 2023, the sun is shining from a deep blue sky, it is fresh in the shade but very pleasant in the sun (13C – 15C). We get to the bottom of why tourism in Georgia is growing rapidly and hotels are adding more bed capacity. The demand for hotel beds is also high in winter and as the country, the size of Bavaria, will be the partner country of this year's travel fair ITB in Berlin, experts expect further increases in the number of travellers and overnight stays.
THE BUILDING OF THE LUXURY HOTEL BEST WESTERN PREMIER IS VISIBLE FROM AFAR
The modern hotel with 13 floors is located directly on the beautifully designed pedestrian zone and the location is also almost perfect for those who are here in Batumi on business. From the Best WesternPremier Batumi, the guest walks only 1 minute to the so-called City Hall. It is a pure non-smoking hotel with 101 rooms/balcony, all of which offer an excellent view of either the Black Sea coast or the metropolis of Batumi and the magnificent mountains in the background. On the fifth floor is a well-equipped SPA with large swimming pool, sauna and steam bath and fitness area. Use is included in the price for guests. Massage can also be booked here for a fee. Guests of the upscale Best Western Premier Batumi can walk from the hotel to the beach in a few minutes, to the city administration, to the 180m high 'Alphabetic Tower' and to Seaside Boulevard – one of the city's main attractions – in a few minutes walk. Various museums in the port city of Batumi will delight the educated and those with a thirst for knowledge.
A look at the Best Western Premier Hotel Batumi is worthwhile, here in the video:
THE CASINO AT THE BEST WESTERN PREMIER PROVIDES RELAXATION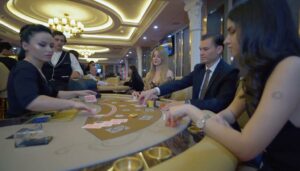 Of course, a professional casino is not to be missed. The atmosphere in this Best Western Premier amusement temple is internationally relaxed, and so is the crowd. In the Best Western Premier Casino you will find a variety of exciting opportunities to win money – or lose it… Guests are international there and the atmosphere is relaxed. Sometimes a winner is celebrating his great day or night with a party for everybody. So … good luck to all …. !

SO MUCH TO SEE, TOO LAZY TO WALK?
No problem: rental bicycles and eScooters or even bicycle rickshaws can be found almost everywhere along this varied beach promenade. With all the sights in the metropolis, it's easy to get out of breath. Lots of art & modern design artefacts to marvel at. The new buildings also have an extravagant design language and show in this way what the future of Batumi could and probably will look like. The city offers so many highlights that one or the other 'explorer' will be longing for an alternative means of transport…. – and yes, there are plenty of them here.
GEORGIA AND BATUMI HAVE A LOT TO SHOW AT THE ITB TRAVEL FAIR
At this year's ITB travel fair, the small country with mountains as high as 5200m will know how to present itself positively with great sights and also put its assets in the spotlight. At this ITB travel fair, for example, there will be a very interesting exhibition on the 8000-year history of wine growing in Georgia.
GEORGIA IS A COUNTRY OF 8000 YEARS IN THE WINE CULTURE
Excellent quality wines are produced in the country, often using the historical methods of the past. Accordingly, the quality of the wine products is also considered good in international comparison…
BEST WESTERN PREMIER IS A VERY GOOD BUSINESS CLASS HOTEL
The Best Western Premier Batumi Business Class Hotel has earned a very good reputation throughout Georgia for years and from the very beginning. Quality wines are to get here, almost 80% are from this country and surprises guests with a wonderful taste. The hotel's facilities are above average and offer a wide range of services. There is something for the demanding business client as well as for the hiker or the 10-day tourist who wants to explore Batumi and parts of the Caucasus region on foot. Cyclists also get their money's worth in Batumi and can rent bikes everywhere.

INTERVIEW WITH MRS TAMAR MAZIASHVILI, GENERAL MANAGER OF THE BEST WESTERN PREMIER BATUMI HOTEL
Oliver Gaebe, www.bellacoola.de:
"Tamar, since when has this well-known hotel building been managed under the Best Western brand?"
Tamar Maziashvili, GM of the Best Western Premier Batumi:
"The building was built in 2018 and has always operated under the Best Western Premier brand since then."
Oliver:
"Tamar, when did you take over the management of this 101-bed hotel?"
Tamar:
"Already since 2021 August, I have been working as the hotel manager in this luxury hotel, trying my best to create a service that meets the international standards for guest satisfaction of the upscale hotel industry."
Oliver:
"In your first year of management, what have you changed and what have you done away with, or what have you added as service offerings?"
Tamar:
"Most of the guests were from Turkey, China and Russia, so we hired English, Chinese, Turkish and Russian speaking staff to provide better service to the guests. It is our passion to provide the highest level of hospitality and the distinctive Best Western quality to today's travellers around the world. Of course, there is ongoing training for the service staff so that we really excel in providing maximum customer service."
Oliver:
"Tamar, how many staff were employed at your Best Western hotel by 2020 and what staffing levels do you expect to have from May 2023?"
Tamar:
"By 2020 there were 60 staff, slightly less during the pandemic, but after all the restrictions were removed, more staff were needed again. Now we have 120 staff. During the summer season we will have 10-20% more staff."
Oliver:
"How has the hotel developed since it has been branded Best Western until 2020?"
Tamar:
"We have always been the Best Western brand. We meet the international standards, we are at the top of the ranking…"
Oliver:
"And how have they been able to maintain operations in 2020 and 2021, or have you had to close the hotel?"
Tamar:
"In 2020 – 2021, the hotel was run mostly as a Covid quarantine hotel. It wasn't easy, but we didn't have to close the hotel, but allowed inbound tourists a good quarantine period. Sometimes we only had a few customers, but guest satisfaction was our priority. It still pays off today, we have a lot of 'repeaters' who keep coming back for a weekend or even longer."
Oliver:
When did they start to see a significant upturn in business and bookings again?
Tamar:
"Since 2021 June, there was a big jump for us after the Covid restrictions were softened. Since we were listed as a Covid quarantine hotel for those entering from high-risk areas, there was a huge demand for our hotel. 100% occupancy during the season! Nevertheless, we did our best, guest first was our motto even during this phase."
Oliver:
"You were lucky then, Tamar. Has 2022 already approached 2019 (in terms of guest numbers and hotel occupancy)?"
Tamar:
"We have actually been better in 2022 than in 2019! The number of guests is increasing every year. Since the hot season is from May to October in summer, the hotel is usually fully booked. And this region is developing very fast compared to other countries. We are doing better now and guest numbers are up 20-30% compared to 2019. And this year, the ITB travel fair in Berlin will bring us more international guests…"
Oliver:
"The global upheaval in the world economy has obviously changed the origin of visitors to Batumi and Georgia. From which countries were their 10 strongest guests in 2020 and to what extent has the origin of guests currently changed?"
Tamar:
"Before 2020, most guests came from Russia, Ukraine, Isarel, Palestine, Armenia, Turkey, Saudi Arabia and Poland, Since 2021: China, Taiwan, Russia, Ukraine, Belarus, Turkey, Israel, Saudi Arabia, Armenia, Thailand, Palestine. Malaysia. Philippines. Maybe some guests come from the same countries before and after 2020, but the number of guests is significant."
Oliver:
"Interesting guest structure! Tamar, what was your occupancy rate in 2019 and where was it in 2022?"
Tamar:
"2019 occupancy 40.48%, 2022 occupancy 65.38% and rising…"
Oliver:
"Those are good numbers, wow! What are your plans for your hotel until 2030?"
Tamar: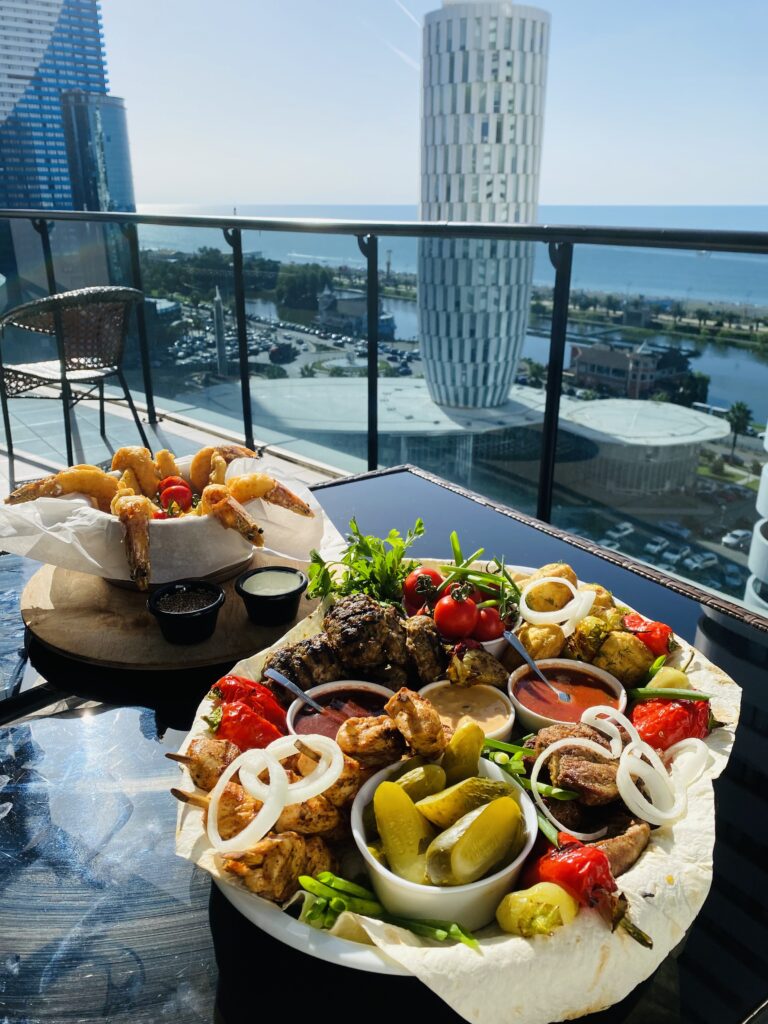 "Honestly, we have many goals: Every year during the off-season, we renovate our facilities and train our staff to provide better and better service. For the 2023 season, we are giving our hotel a new look and creating more design options for the hotel rooms.
We want each room to have a unique design. The most important measure: the rebranding of the Panorama Restaurant on the 13th floor, which offers Georgian, European and Chinese dishes. We want to expand and introduce the fascinating Georgian culture, which can look back on thousands of years of history. And: we want to enter new markets, such as the European and American markets…"
Oliver:
"Thank you very much for the interview and good luck and all the best for the Best Western Premier Batumi and for you and your staff."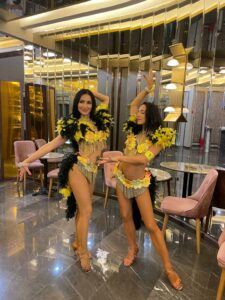 Have another deep look at the Best Western Premier Hotel in Batumi: 
Press contact:
article written by
BellaCoola Filmproduction UG
Eythstr. 10
D-51103
Cologne
Germany
Article written by Isatou Camara, a Gambian Junior Tourism Consultant and Oliver Gaebe, Travel Journalist E-Mail: bellacoola-liefert (@) die-besten-bilder.de Fon: +491796004547
Bellacoola Film Produktion UG has become known as an experienced film production company with excellent references. Tourism and travel is one of the main focuses. Since a few years a department "Economy" has been added and it deals with the reasons of the significantly fallen competitiveness of the German industry. You can use this press release – also in changed or shortened form – with source link to our homepage on your website free of charge.