Tbilisi, Georgia
Georgia is a small country with enormous growth potential. Before the pandemic, the country was growing strongly, especially the travel industry had breathtaking growth rates. 2020 was a difficult year for global tourism, also for Georgia. Things were already looking up again in 2021. Tourism is growing in the country again.
And since ITB 2023 has Georgia as an exciting partner country, unknown to most Europeans, the figures for 2023 may lead to an unprecedented rush of visitors. Holidaymakers from all over the world are now starting to find out – about small yet exotic Georgia. Today we take a closer look at Tbilisi, situated along the river "KURA". For everybody is something to see or to do here. Did you know that this small country has three mountains with peaks up to 5200m high?
HISTORY AS AN ADVENTURE – AN EXCURSION INTO THE FOUNDING PHASE OF TBILISI SOME 1500 YEARS AGO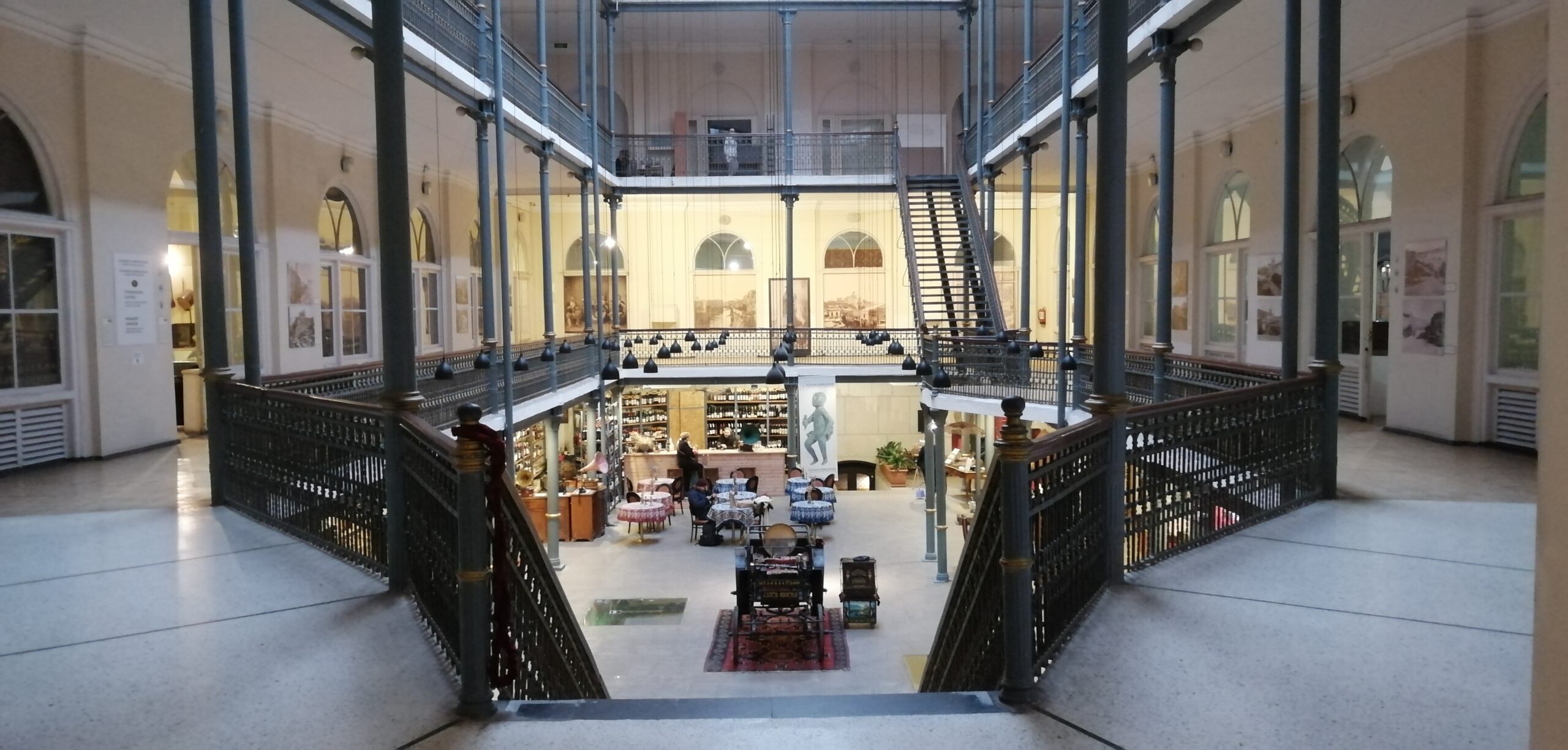 The exact origins of the city of Tbilisi, the capital and largest city of Georgia, are not known. Historians and archaeologists assume that it was founded in the 5th century AD. According to legend, the city was founded by King Vakhtang Gorgasali, who named it Tbilisi, meaning "warm place", because of the natural hot springs in the area.
The city has been an important cultural and economic centre for centuries and has been ruled by various kingdoms and empires over the years, including the Persians, Arabs, Mongols and Ottomans.
In the Middle Ages, Tbilisi was a very important trading centre for merchants between the areas of present-day Europe and, for example, ancient Persia. There were large caravanserais in the city centre, one of the most famous being housed in today's History Museum Tbilisi.
There were simple rooms for travellers and food and drink were also provided. Riders, horses and carts could rest or be exchanged if necessary. A real industry developed around the travellers and traders. Money also came into the town, and you can still see that today in the beautiful façades of many an ancient building. In the 19th century, Tbilisi became the capital of the Russian-controlled Georgian Republic, later of the Soviet Socialist Republic of Georgia. The metropolis was destroyed several times during the last 1000 years – but still a great place to be and we can feel and see everywhere how rich was Tbilisi in the past …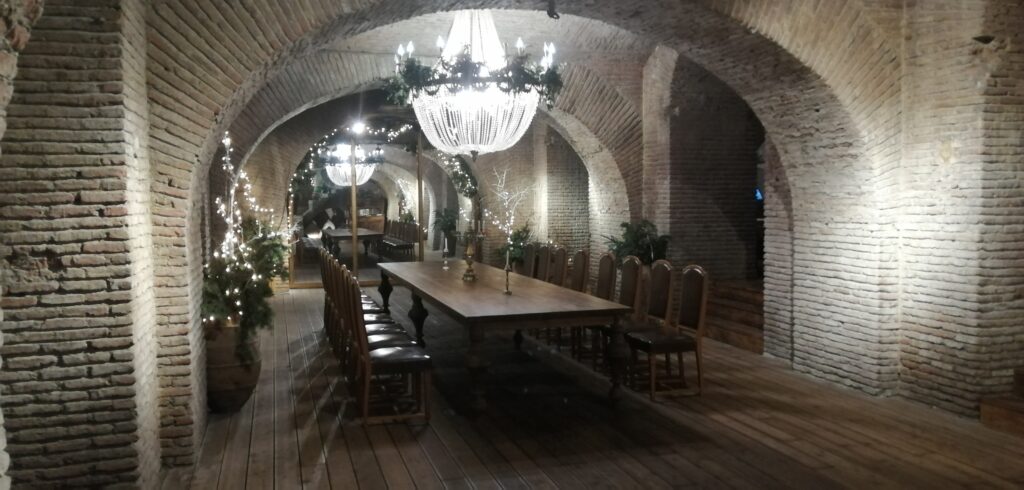 Today, there are almost daily flea markets and the numerous visitors to these exciting treasure troves can, with a little luck, acquire artefacts from the history of Georgia from the dealers for quite little money. Here you should be able to tactic well, the best price is achieved with the clever skills of the sympathetic buyer…
VERY LIVELY ART & CULTURE SCENE IN TBILISI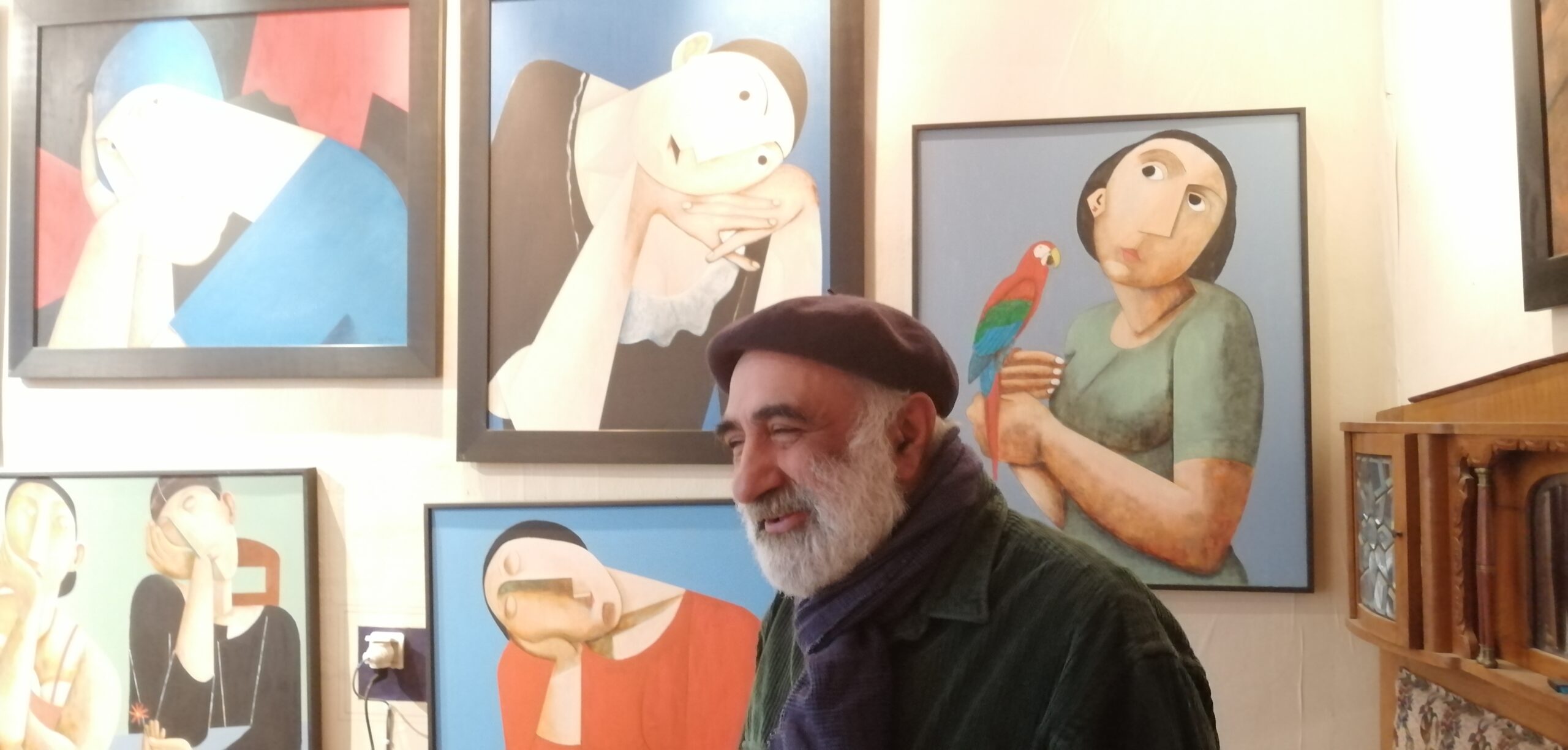 A lot of art is on display. There is a very talented and creative group of Georgian artists who use the historical setting of the Old Town to better present their work. In the Old Town of Tbilisi, we authors met two well-known Georgian artists. One is Temuri Kuliani, who has completed three courses of study and integrates his knowledge as a painter and engineer into great works. Also important is the watercolour specialist Giorgi Alkhazishvili, pictured below.
The two likeable painters take care of street dogs and street cats and together run a gallery ("Kon-Tiki") that is definitely worth seeing, with really impressive pictures:The "ART SALON STUDIO KON-TIKI", https://www.facebook.com/kontikiintbilisi/photos/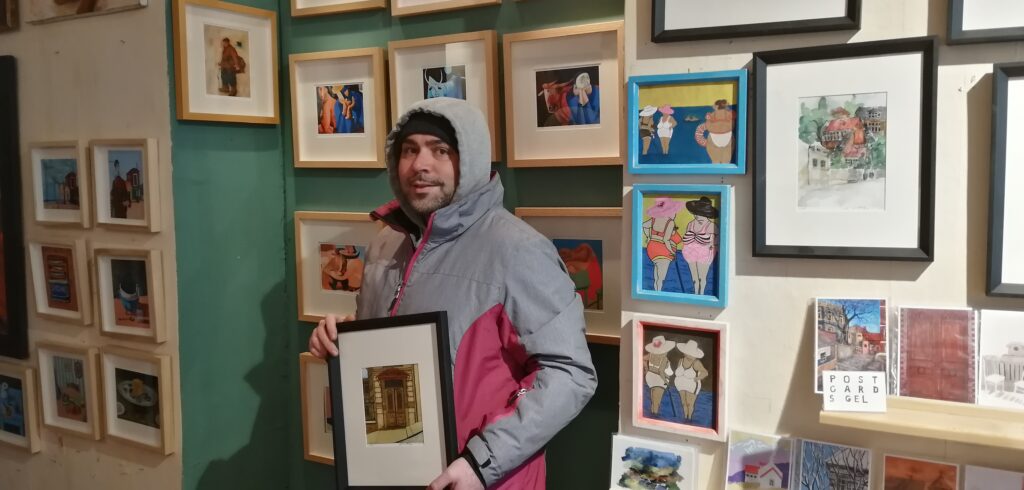 HAND-KNOTTED CARPETS 'MADE IN GEORGIA'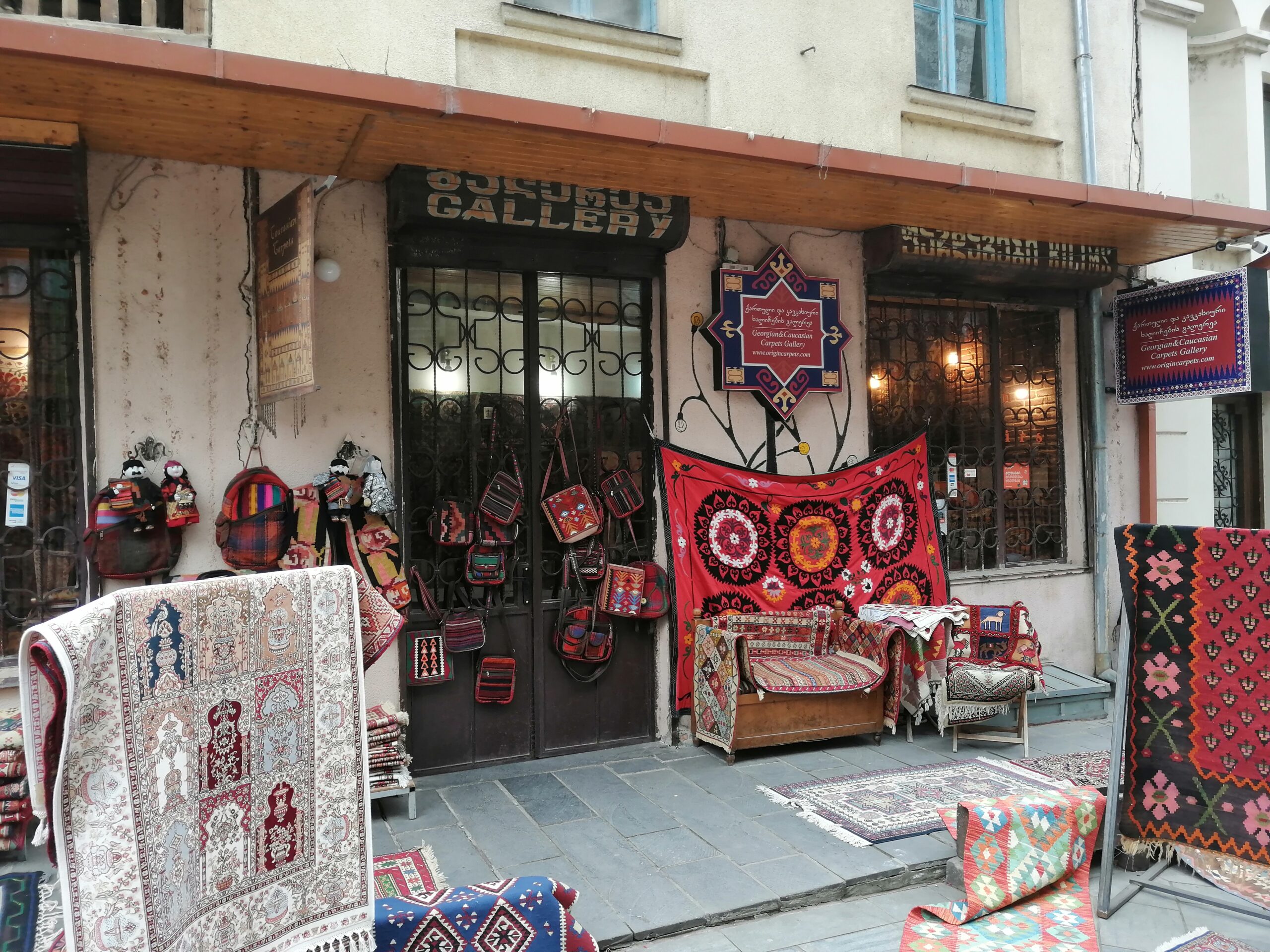 In Europe, handmade carpets from Persia – or Turkey – have become well-known. What hardly anyone knows outside their own country Georgia: beautiful carpets have also been meticulously handmade in Georgia for centuries. Some of these works of art take two years to complete. A visit to the "Caucasian Carpets Gallery" in the old town of Tbilisi is highly recommended. In a building that is perhaps three hundred years old, carpets up to 200 years old are exhibited. The special feature: they can also be bought, at prices that are favourable by American or European standards, see also: www.origincarpets.com.
The friendly director Manana Arkania of the carpet & weaving exhibition speaks good English and can tell amazing details about each carpet.
GEORGIAN ARCHITECTS ARE BRAVE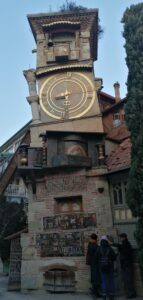 The old town of Tbilisi attracts visitors with its art and interesting buildings. Here the "CLOCK-TOWER" or "Leaning Tower of Tbilisi", made by Rezo Gabriadze….
People are creative and strive to change Tbilisi, certainly with a positive effect. Old buildings from the last centuries are being preserved and gradually renovated – and next to them, the most modern building facades are being created, an interesting mix of old and new.
Fortunately, Georgia does not seem to be as destructive as Cologne in Germany after WW II. For example after the Second World War, there were terrible sins of sacrilege and construction on buildings of the last 400 years that had not been destroyed and were of historical importance.
The whole city of Tbilisi is a colourful mixture or better collection of different styles and of course monuments. Comment of a tour guide: "Dear visitors, there is so much to see…., feel free to stay a little longer….!" And indeed, first time visitors of Tbilisi are surprised how much is to see and some even extend their stay in this exciting metropolis with such a great history:
GEORGIA'S CAPITAL: PLEASANT PEOPLE, RESIDENTS AND VISITORS ARE VERY INTERNATIONAL
The author has been travelling in the country for almost five weeks now and has not seen a soul wearing a mask. Everything seems very relaxed. Tbilisi is a melting pot of peoples – but it all seems very harmonious and peaceful. First impression of Tbilisi in winter: cold (-2C to 7C), but still beguilingly beautiful. Batumi in the west of the country is much warmer, but the economic and political centre is still in Tbilisi. And Christmas time is colorful in the country. It is here a much nicer religious event, than in Europe of today.
MORE AND MORE TRAVELLERS ARE EXPECTED IN TBILISI
Cute Boutique Hotels are quite famous in Georgia. For example the 17 very beautiful guest rooms of The House Hotel in the old town of Tbilisi. The cosy hotel offer the best comfort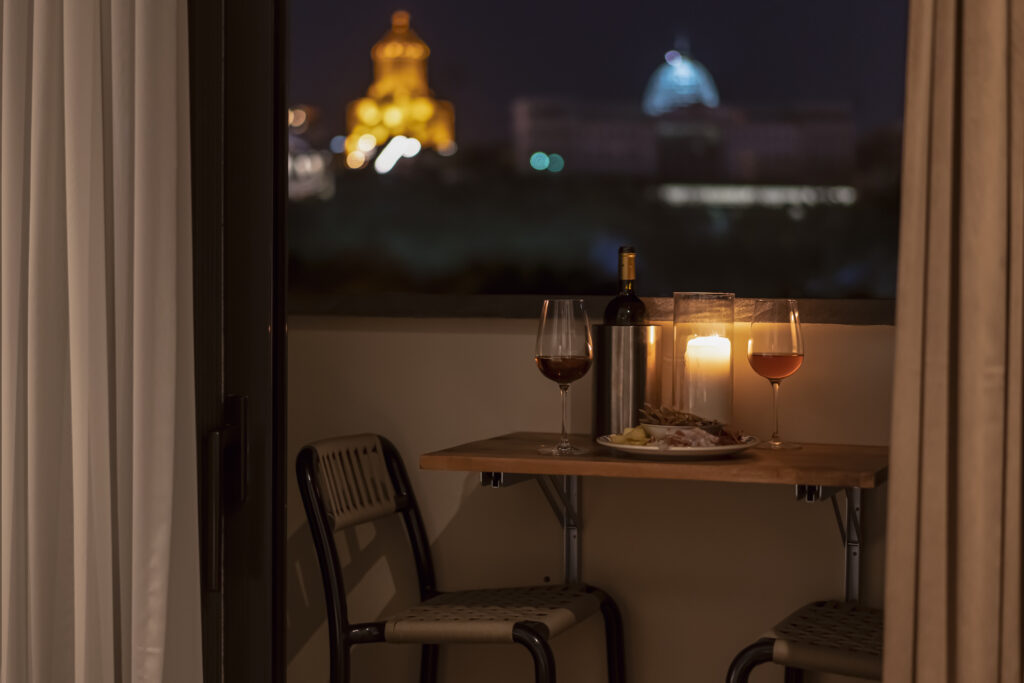 and are lovingly designed. In the background, parts of the old town and the former seat of government. The capital of the Caucasus country is full of history of the last thousands of years and accordingly multifaceted. Therefore, it is no wonder that more and more tourists travel to Tbilisi. Travellers come from all over the world, and Tbilisi airport is served daily by numerous airlines. The infrastructure of Tbilisi is constantly being improved. For the reasons mentioned above, it is only too understandable that more and more people are moving to Georgia. Today, Tbilisi is a vibrant metropolis and a major tourist destination known for its rich history, architecture and cultural heritage.
GREAT HOTEL CONCEPTS ATTRACT GUESTS TO THE CAPITAL OF GEORGIA, E.G. THE BOUTIQUE 'THE HOUSE HOTEL' OLD TBILISI WITH IT'S EXCELLENT BAR AND RESTAURANT 'BLUE FOX', OPENED IN AUGUST 2022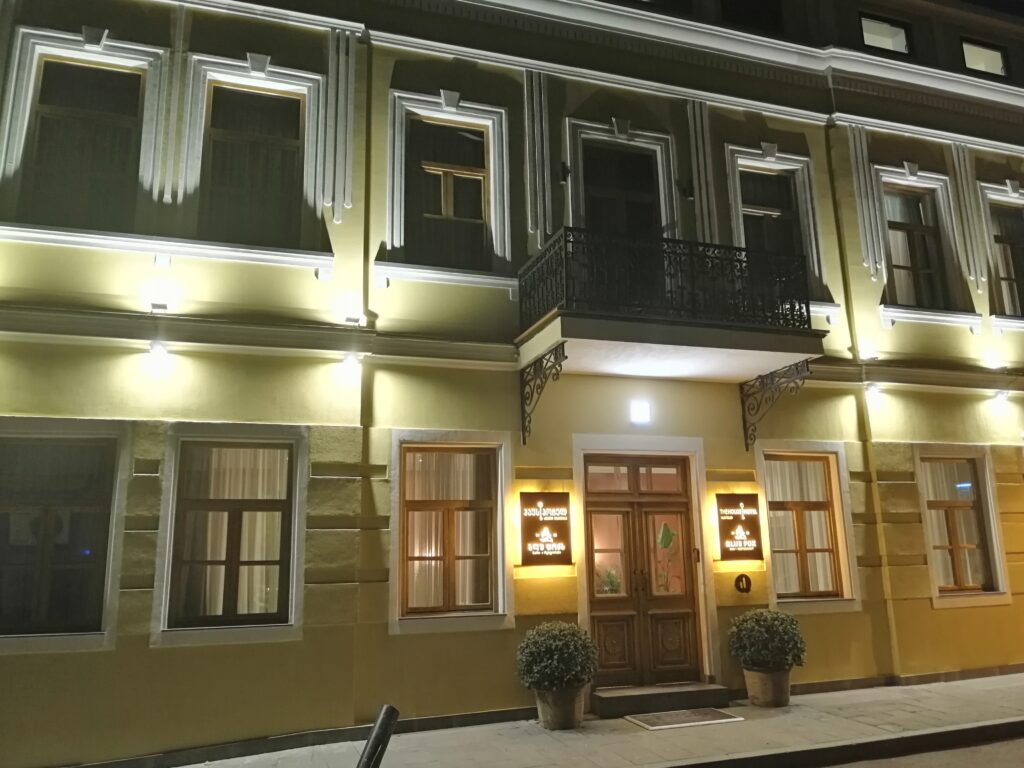 The 'House Hotel' or also known as 'Blue Fox' boutique hotel in Old Tbilisi is located in the heart of Tbilisi, right next to the medieval churches and atmospheric traditional houses with decorative balconies for which the city is famous. The 17 very well-appointed boutique rooms are located in a historic building in the capital's old town. The rooms are uniquely designed to preserve the cultural heritage. They are decorated with custom-made murals hand-painted by local artist Musya Qeburia. Genuine old Georgian carpets, parquet flooring, Italian bathroom designer utensils, a dignified décor let guests slip into a 'feel-good' atmosphere. Staff is quite friendly and guests are feeling welcome … obviously they're doing a good job here…
The operators of the designer boutique hotel pay a lot of attention to detail:
– Safe can be used free of charge in the rooms
– Curtains in the sleeping area are light-proof and really thick
– The "Do not disturb" / "Please clean room" sign is made of wood
– A coffee/tea maker with capsules can be used by guests free of charge.
– The king size bed has thick fluffy pillows and a warm luxury duvet
– In the bathroom there is underfloor heating and great smelling soap from dispensers
– In the beautifully designed bathroom, guests will find two toothbrush sets and a scented skin cream, among other things
– The reception is a beautiful desk and the arriving guest feels immediately welcomed – everything is extravagantly designed and shows that the founders of the Blue Fox Boutique Hotel, which only opened in 2022, have travelled a lot themselves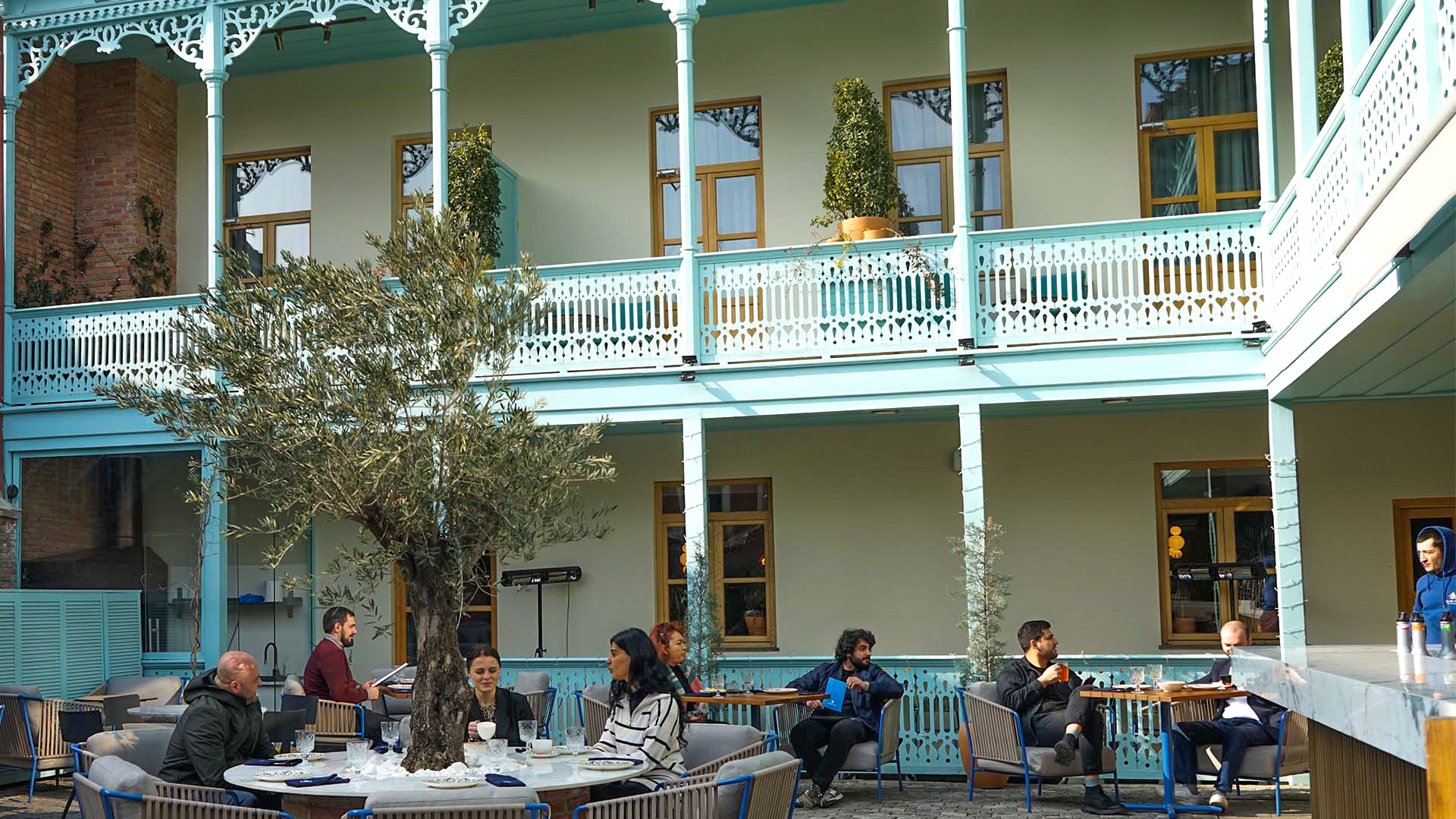 – The House Hotel's owned 'Blue Fox' Restaurant brings the gastronomy to the top with its great terrace and goodness of the food. The authors had the pleasure of sampling from the produce, wonderful. This is almost on the upscale level of a star restaurant in Europe.
THE BUILDING OF TODAY'S THE HOUSE HOTEL – OLD TBILISI IS ABOUT 300 YEARS OLD.
House Hotel opened in August 2022 and is very popular, especially with Americans & Europeans, because of the magnificent art objects and paintings. Staff speaks good English….
https://www.youtube.com/watch?v=MTkJqtGBi3g
CONCLUSION: TBILISI IS DEFINITELY WORTH A VISIT
Hotels are indeed a dime a dozen in the Georgian capital. For those who prefer the luxury of one of the international luxury hotel chains, we recommend the excellent Radisson Blu Tbilisi. The luxury hotel has earned a good reputation as a leading hotel in Tbilisi since 2009. The design of the luxury hotel has become a landmark and a culinary centre. Business people meet here for meetings or families or friends for dinner. No wonder: the gastronomy is very experienced and can also offer appropriate service for large travel groups. However, a few days or even a few weeks in Tbilisi is never boring. There is so incredibly much to experience!
Whether holiday makers check into the Radisson Blu shown here or the Boutique House Hotel with the excellent Blue Fox Restaurant described in more detail, or one of the other hundreds of guesthouses and hotels: there is enough for every taste, there are so many highlights in the city or the Old Town of Tbilisi. Adventures everywhere, but low crime rate. It's safe here. We asked 100 international travelers and … nobody of them had any bad experiences here!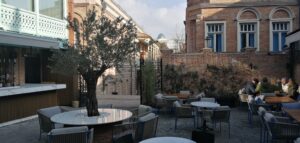 MANY NICE RESTAURANTS IN TBILISI
Take Blue Fox Restaurant, for example: the pedestrian zone begins directly behind the terrace area of Blue Fox Restaurant. The surroundings are also inspiring. Churches of many centuries and the beautiful river KURA and all kinds of museums and exhibitions make the heart of every culture-interested person beat faster: adventure culture live! Also the Republica 24 is a nice gastronomy to eat, at any time. They offer food at any time (except of Monday). And I may mention filini bar & restaurant and Umami Asian restaurant…. , all in heart of the old town of Tbilisi.
HIGHLY RECOMMENDED TIME OF YEAR:
The country is an exciting destination all year round. Even in winter, it is extremely interesting to look around the museums here in Tbilisi, which are not particularly busy. For example, the Tbilisi History Museum (historical museum about the history of Tbilisi) should be mentioned, and there in this museum with artefacts from the Middle Ages to modern times, there is also a wine museum that portrays the 8000-year history of Georgian wine growing in the country a little more closely. There is a lot to see and discover. Definitely an exciting destination with a very European touch, geographically located in the Near East.
Ideal time to visit: April, May and June, July and August are very warm, September-early November. But even over Christmas there is much to discover and the atmosphere is festive. Christian traditions are still upheld here. For the authors, this is another aspect that speaks for Georgia…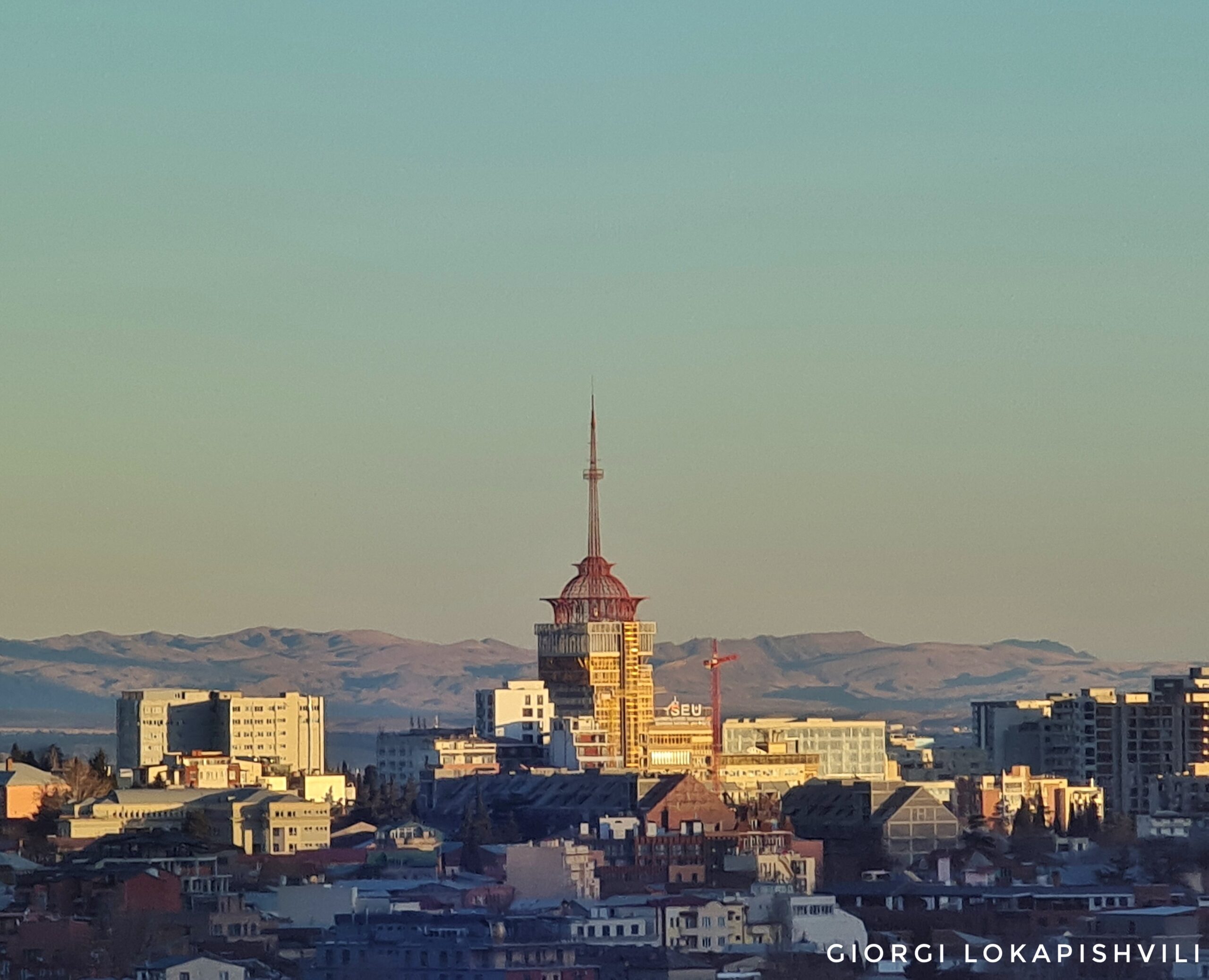 The artist Giorgi Alkhazishvili knows the problems of the Western lifestyle very well. Fortunately, in Georgia the problems of society are not yet so present…. His images are statements – surprising direct:
❤️-welcome to Tbilisi .. The colorful metropolis in the ❤️ of the Caucasus ..
Responsible for the publication:
BellaCoola Film Production UG
Eythstr. 10
D-51103 Köln
Germany
E-Mail: bellacoola-liefert ((at)) die-besten-bilder.de
Fon: +491796004547 www.Bellacoola.de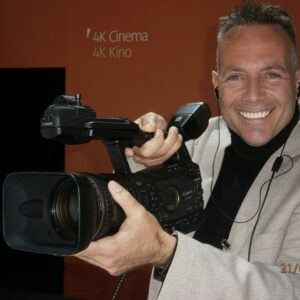 Article written by Isatou Camara, Junior Tourism Consultant and Oliver Gaebe, Travel Journalist.
Bellacoola Filmproduction UG has become known as an experienced film production company with excellent references. Tourism and travel is one of the main focuses. Since a few years, a department "Economy" has been added and it deals with the reasons for the significantly fallen competitiveness of German industry. You may use this press release – also in modified or abridged form – on your website free of charge with a source link to our homepage. Unless otherwise indicated, all images are the property of www.bellacoola.de.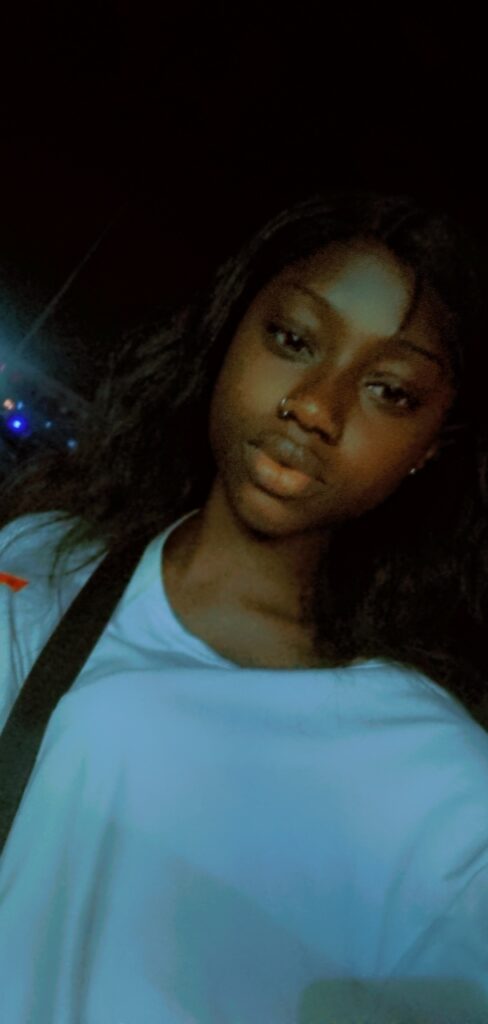 Georgia: A great ♥️ for the Caucasus