Kartong, THE GAMBIA –
Actually in The Gambia, the smallest country on the continent Africa. The beaches in the south of The Gambia are among the most beautiful in West Africa and have the great advantage that they are hardly ever visited. Here, men and women can actually still frolic in the water and enjoy the wonderful flora and fauna. In Kartong and the surrounding area, no one crows about what bathers are doing in the water…
More than 20 years ago, an environmentally friendly BOBOI BEACH RESORT was built on the most beautiful beach on the West African continent, one of the first tourist lodges on the most beautiful beaches in West Africa. The border to Senegal is only 5 km away. Holidaymakers can therefore make an excursion from here to the rather French-speaking neighbouring country. Travellers should know a few words of French, however, because while Gambia speaks English, the main language in Senegal is French.
BOBOI BEACH RESORT IN KARTONG OPENED IN 2000 AND HAS BEEN CAREFULLY EXPANDED EVER SINCE
The British David Crowford had already become fond of Gambia in the 1990s. He came at a time when only occasional tourists travelled to the smallest country in Africa. David married a woman from Kartong and shortly afterwards took the opportunity to buy an unique beachfront property. This idyll is only 350m away from the little used (but well developed) Coastal Road, which connects the capital with the south of Gambia and Senegal. Holidaymakers are totally decelerated here and are virtually embedded in the tropical paradise of West Africa.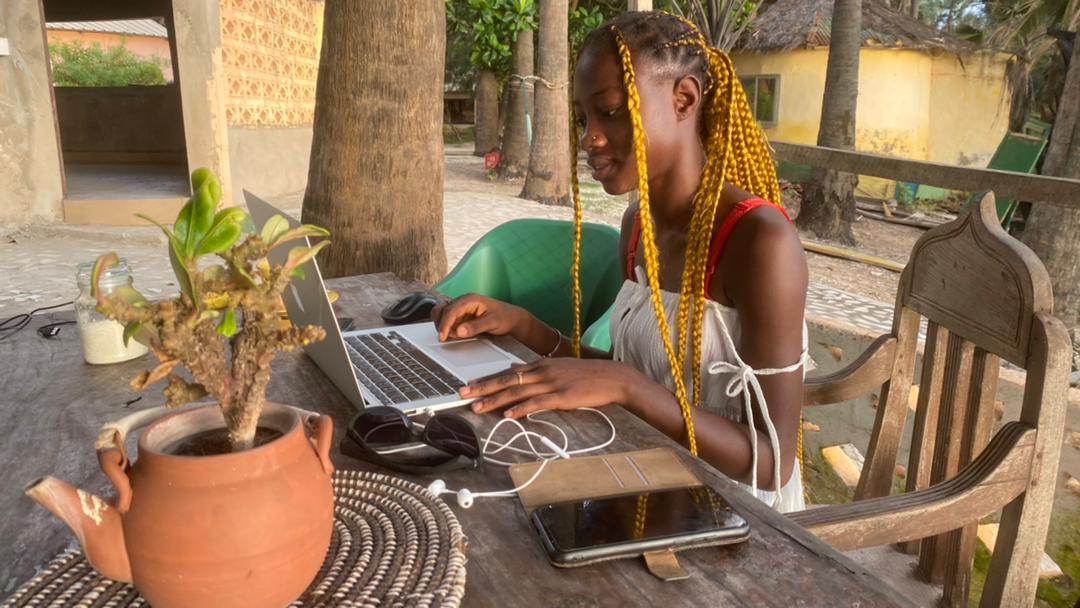 IN KARTONG, TRAVELLERS ARE DECELERATED IN A HEALING WAY. THE LANDSCAPE OF THE ECO BEACH RESORT ALONE IS RESTORATIVE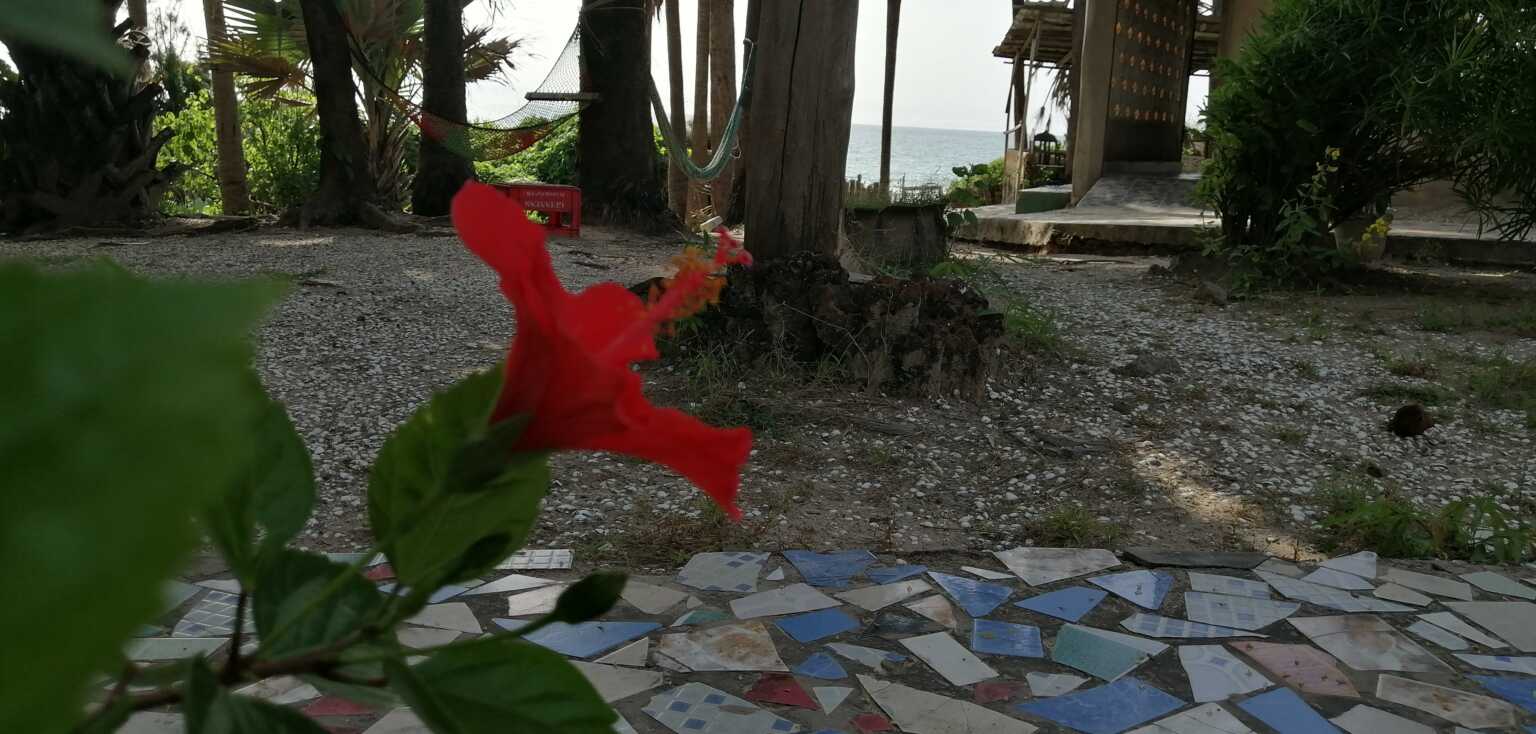 At first, the beginnings of the BOBOI BEACH RESORT were modest, bushes were trimmed and magnificent palm trees were left standing. The first guests rented simple tents, but after a few years the first five African round huts were added and the occupancy boomed after the Coastal Road was brought into good condition in 2004. Gradually, even a few 'tree houses' were added, and more bungalows followed. The special feature of the resort is, on the one hand, its self-sufficiency, there is only solar energy as an energy source and the holidaymakers are here in the midst of nature, far away from all the noise of a metropolis like Dakar, Banjul or Senegambia.
Aisha Faal, a holidaymaker from Mauritania, says about this cute lodge: "For me, this seclusion and tranquillity and the beautiful beach are absolutely relaxing. I borrowed a book ON THE EDGE OF ENCREDIBLE from the BOBOI library today and relax here, even left the mobile phone in the cute round hut, hahaha."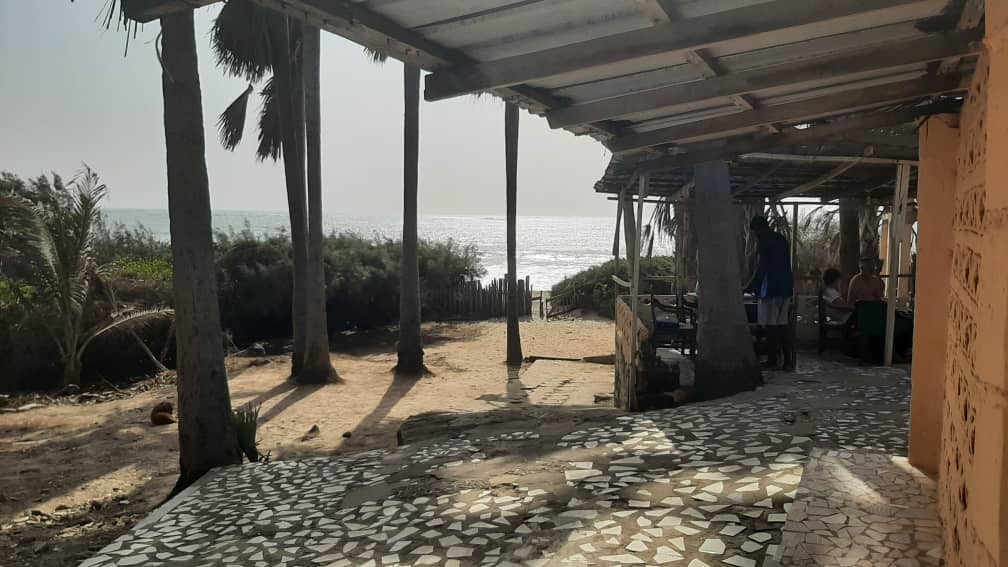 FROM THE SIMPLE BUT BEAUTIFULLY SITUATED BOBOI BEACH RESTAURANT, TRAVELLERS HAVE A FANTASTIC VIEW OF THE SEA AND THE BEACH
Gambian aspiring junior travel journalist and co-author Isatou Camara is also taken with this simply appointed but most secluded and beautiful beach resort far and wide: "Rarely have I felt as comfortable on the West African coast as I do here. There is always a gentle breeze blowing towards the round huts and you can constantly listen to the sound of the sea, quietly and predominantly in your sleep. It's extremely beautiful, and when you jog along the beach or romp in the warm, clear water, you feel like you've been reborn. On the gastronomic side, I am thrilled, the kitchen crew does a great job. And with the view of the sea and all the sunshine, it tastes twice as good…"
Back in May 2022, the authors of bellacoola.de were at Boboi Beach Resort and reported on this beautiful piece of land. Here interested people can have a look at this first article about the sympathetic Boboi Beach Resort from May 2022…:
GAMBIA: WHY DOES A VACATION AT BOBOI BEACH RESORT MAKE YOU HAPPY AND AN AFRICA HOLIDAY AN UNFORGETTABLE EXPERIENCE?
BOHOI BEACH RESORT HOLIDAY PRICE EXAMPLES:
The busy manager of Boboi Beach Resorts, Mr Buba Jammeh: "We want to keep holidays affordable. A night in a tree house is available from 770 Dalasi (12 £) plus breakfast. A night in a Sea Bungalow costs 25 £ for two people and breakfast. Especially for those holidaymakers who want to stay at least four weeks, it will be cheap. The monthly rate is 17 £ per night. Longer stay will be cheaper again." Buba Jammeh says, " Since the heating can stay off in Europe, holidaymakers who want to experience their winter in a whole new way with us will save real money." Prices from May 2022 have barely gone up since then, showing once again that inflation is not nibbling away at our money everywhere in the violent manner of, say, Europe and UK.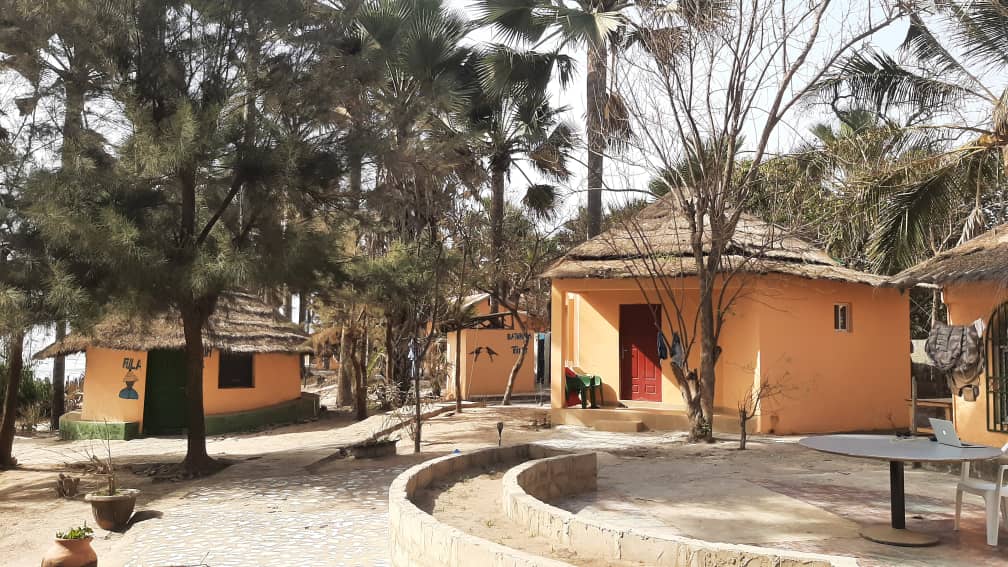 The cute Boboi Beach Resort round huts all offer simple but clean standard incl. mosquito net and bathroom with toilet. The assets of this resort are the quality of beaches and water quality and the awesome good food of the BOBOI restaurant.
Much more information on our website:
Web: https://www.boboibeachlodgethegambia.com/
Booking enquiries are also welcome by eMail:
boboibeachlodgethegambia@gmail.com
So ❤️-welcome to The Gambia, the 'smiling coast of Africa'
Author's details:
BellaCoola Film Production UG (limited liability)
Ms Isatou Camara & Mr Oliver Gaebe
Eythstr. 10
D-51103 Cologne Germany
phone: +491796004547
web: http://www.bellacoola.de
email: bellacoola-liefert (@) die-besten-bilder.de
BellaCoola Film Production UG (limited liability) Bellacoola Film Production UG from Cologne in Germany has become known as an experienced film production company with excellent references. Focus: Travel and science. Since a few years a department "Economy" has been added and deals with the reasons for the significantly decreased competitiveness of the German industry. Even future technologies, such as the aerospace industry, are not sufficiently supported, and politicians obviously lack the will to act.
Article written by Ms Isatou Camara, copyright 2022 by www.bellacoola.de